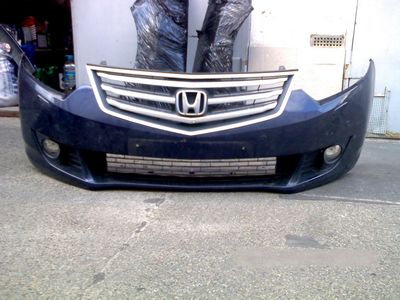 New Special Edition and Value Package Models Add Appeal to 2005 Honda Accord Lineup
Torrance, Calif. 03/22/2005 -- American Honda Motor Co. Inc. today announced the introduction of two new value-oriented trim levels to the Accord lineup, adding further to the appeal of the one of America's most popular and award winning passenger cars. The Honda Accord lineup continues the tradition of delivering sporting character and refinement with the addition of the Special Edition (SE) Coupe and Value Package (VP) Sedan. The Accord Special Edition and Value Package are available now in dealer showrooms.
The Accord SE is based on the LX trim level and is available with either a 4-cylinder or a V-6 engine. Features setting the Accord SE apart from other Accord LX models include:
* Painted lower side sills; and
* Moonroof (V-6 model only).
These additions result in a savings of approximately $750 for the 4-cylinder and $1,250 for the V-6. The Accord SE pricing starts at $20,125 for a 4-cylinder with a manual transmission and $24,550 for the V-6 model with an automatic transmission. The 4-cylinder Accord SE is also available with an automatic transmission and as a Partial Zero Emission Vehicle (PZEV) in California and some eastern states.
The Accord VP model adds air conditioning to the DX trim level with automatic transmission and is priced at $17,995, resulting in savings of approximately $500.