Eugene Laverty MotoMatters.com Kropotkin Thinks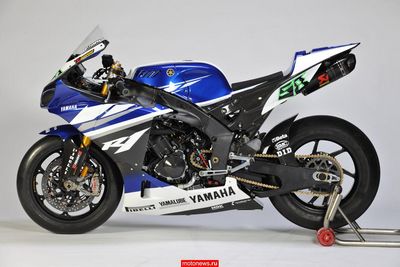 Portimao Private WSBK Test Press Release Round Up
Suzuki Press Release: Eugene Laverty Confirmed With Suzuki For 2014 World Superbike Campaign
Tue, 2013-11-12 18:49
The Fixi Crescent Suzuki team today issued the following press release, confirming Eugene Laverty as their second rider for the 2014 World Superbike campaign:
Laverty to spearhead Crescent Suzuki attack in 2014
Crescent Suzuki is delighted to announce the signing of this season's eni FIM Superbike World Championship runner-up Eugene Laverty to lead the team's assault on next year's title fight.
The 27-year-old Irishman will join the team with immediate effect and will participate in the team's final test of the season at Jerez on the 25th and 26th November, where he will get his first taste of the Yoshimura-powered Suzuki GSX-R. Prior to the test, Laverty will be at the 'Motorcycle Live' show on Saturday 23rd November at the NEC in Birmingham as a guest of Suzuki UK, where he will make his first official appearance as a Suzuki rider.
Laverty won a staggering nine races in 2013 and headed to the final round of the season with a chance of the championship, where - despite winning both races – he narrowly missed out on the title. The Irishman brings with him a wealth of experience gained throughout many different championships in his career including British 125cc Championship, MotoGP™ 250cc division and twice runner-up in the World Supersport class.